Dog grooming and daycare services in a boutique salon setting.
Have questions about our services?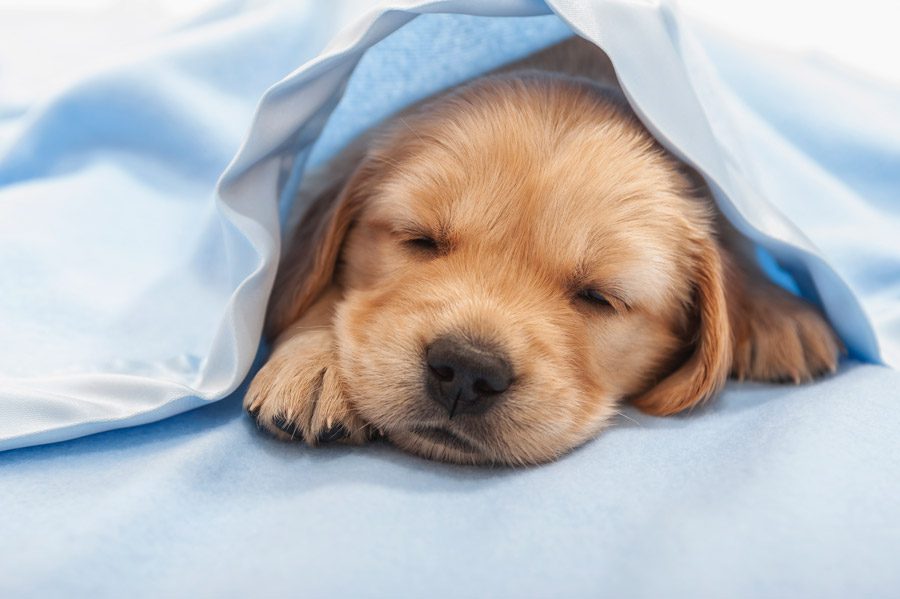 Drop-off / Pick-up Times: Monday – Friday: Drop-off 7am – 9am. Pick-up from 4pm – 6pm.

2023 Sponsor
Come-See-Me Movie Night in Fountain Park
Bring your family and join Palmetto Pups to watch a fun movie under the stars in beautiful Fountain Park in downtown Rock Hill!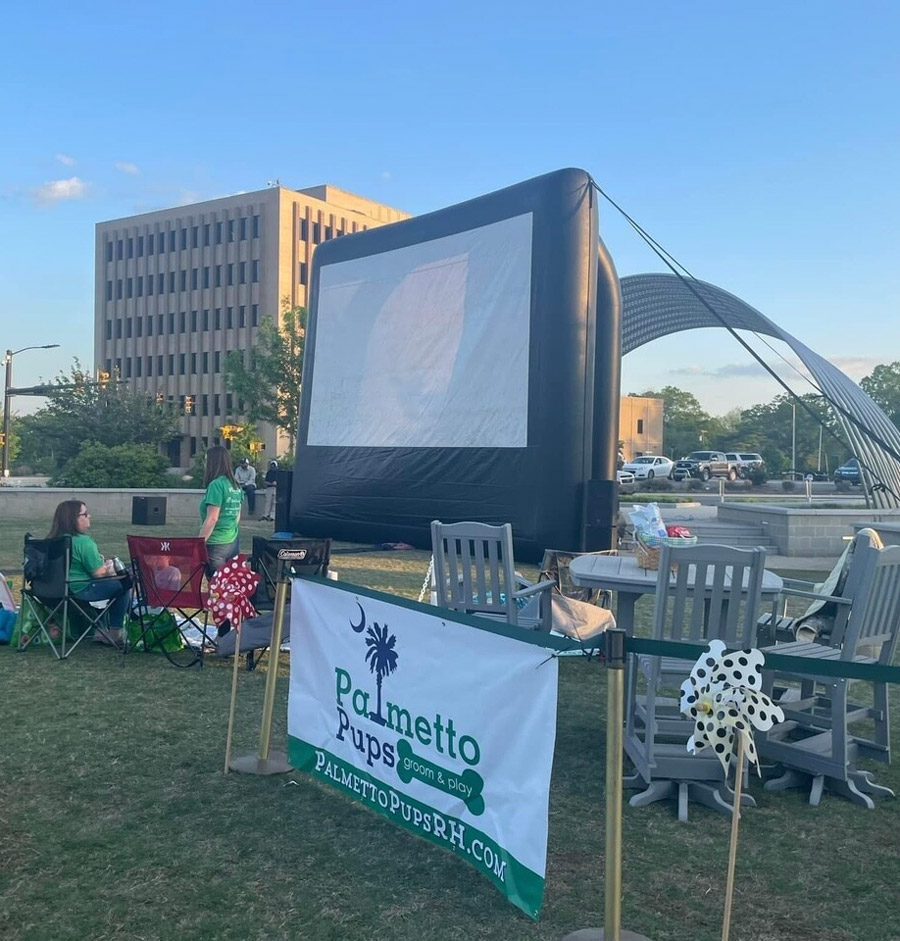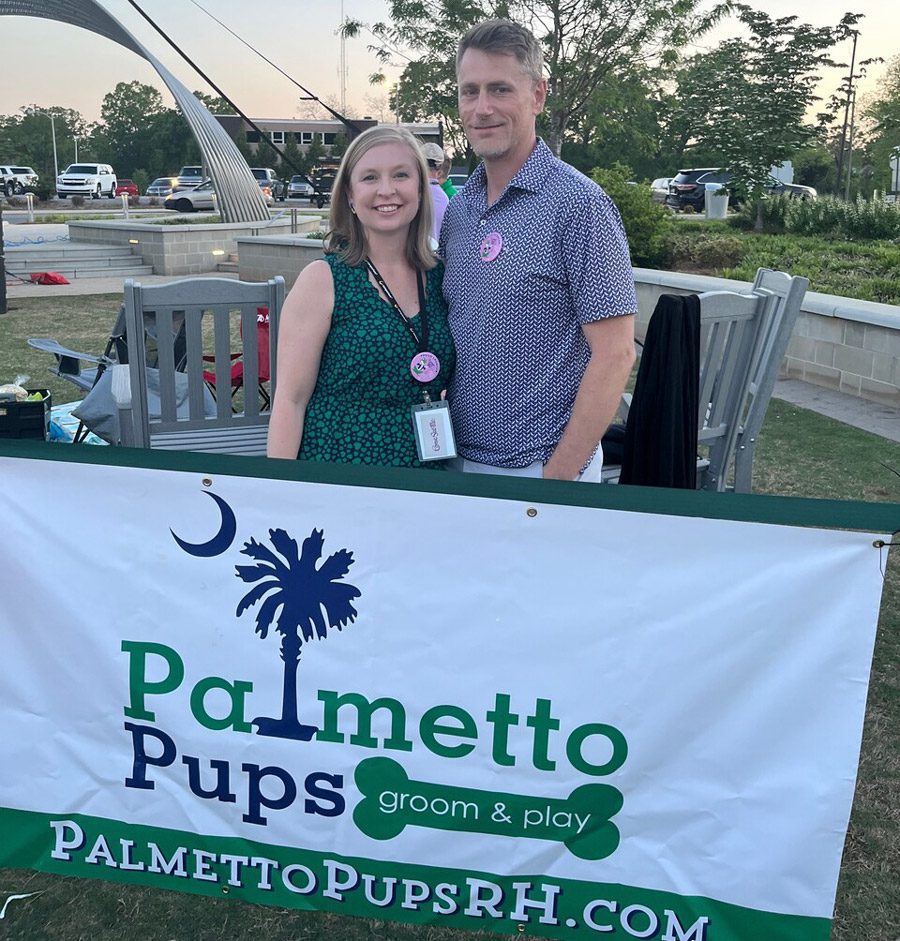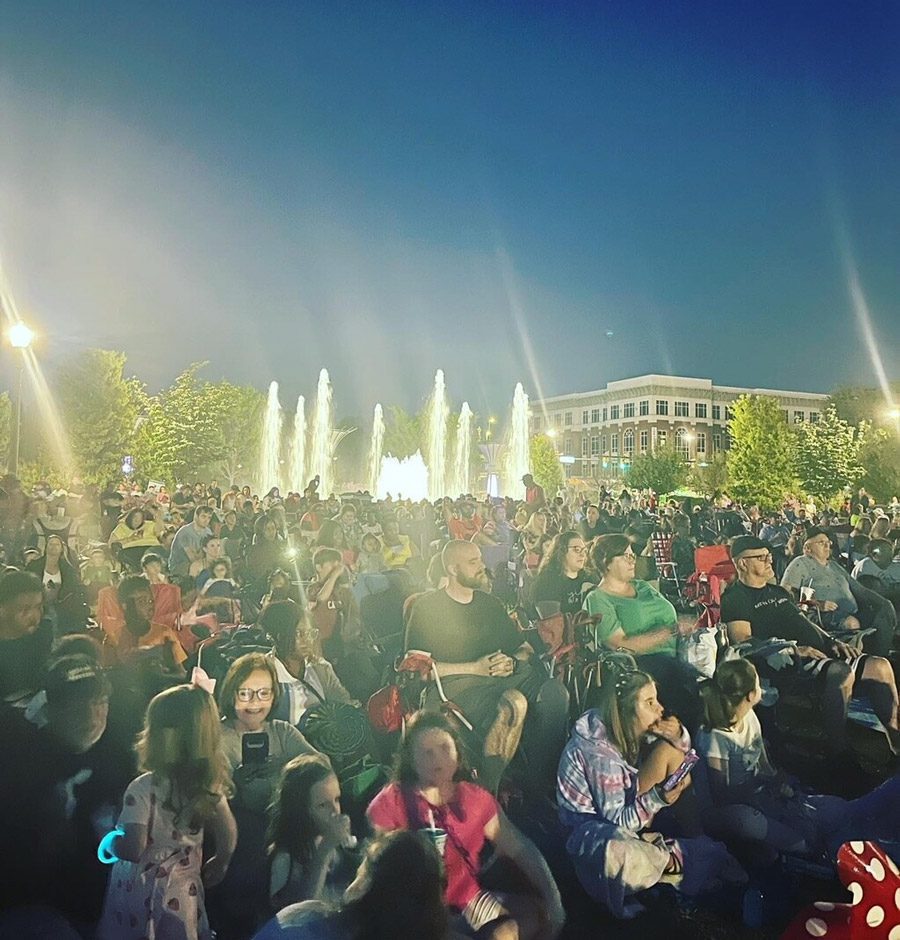 Professional, Caring Dog Grooming & Dog Care Services
Pets are family. When you need to trust others to take care of their needs, only the best of the best will do. That's where the team at Palmetto Pups Groom and Play comes in. Our boutique salon provides a spa-like feel for our dog grooming and dog daycare services near the Ebenezer Post Office in Rock Hill, SC.
Call or Text to Book Your Appointment
A Fun And Safe Place For Your Pet!
Our full-service doggy daycare includes a large fenced in backyard to run and play with lots of social time with interactive handlers.
Palmetto Pups Groom and Play also offers grooming services!
Why Choose Palmetto Pups Groom and Play?
Palmetto Pups Groom and Play is different from other doggy daycares in York County for several reasons. Owners Brent and Jennifer Childers are active members of the Rock Hill community and are dog lovers themselves. They'll make sure your pet receives the very best care at our facility. Our dog daycare and dog grooming services are provided in a cage-free, luxurious setting to help your pets relax and rejuvenate. We hire only friendly, dog-loving employees, including experienced groomers, to watch over your pets.
At PPG&P your pet has access to open play rooms where they socialize and play with the other PPG&P pack members. They also get open access (weather permitting) to a large fenced in yard with pet friendly turf and a natural area. All pups are under constant supervision while at PPG&P. Your pet will leave each day happy, worn-out, and ready to relax with you and your family at home! We can also add a bath to your dog care visit! Contact us to find out more details!
We have been serving York County since 2019.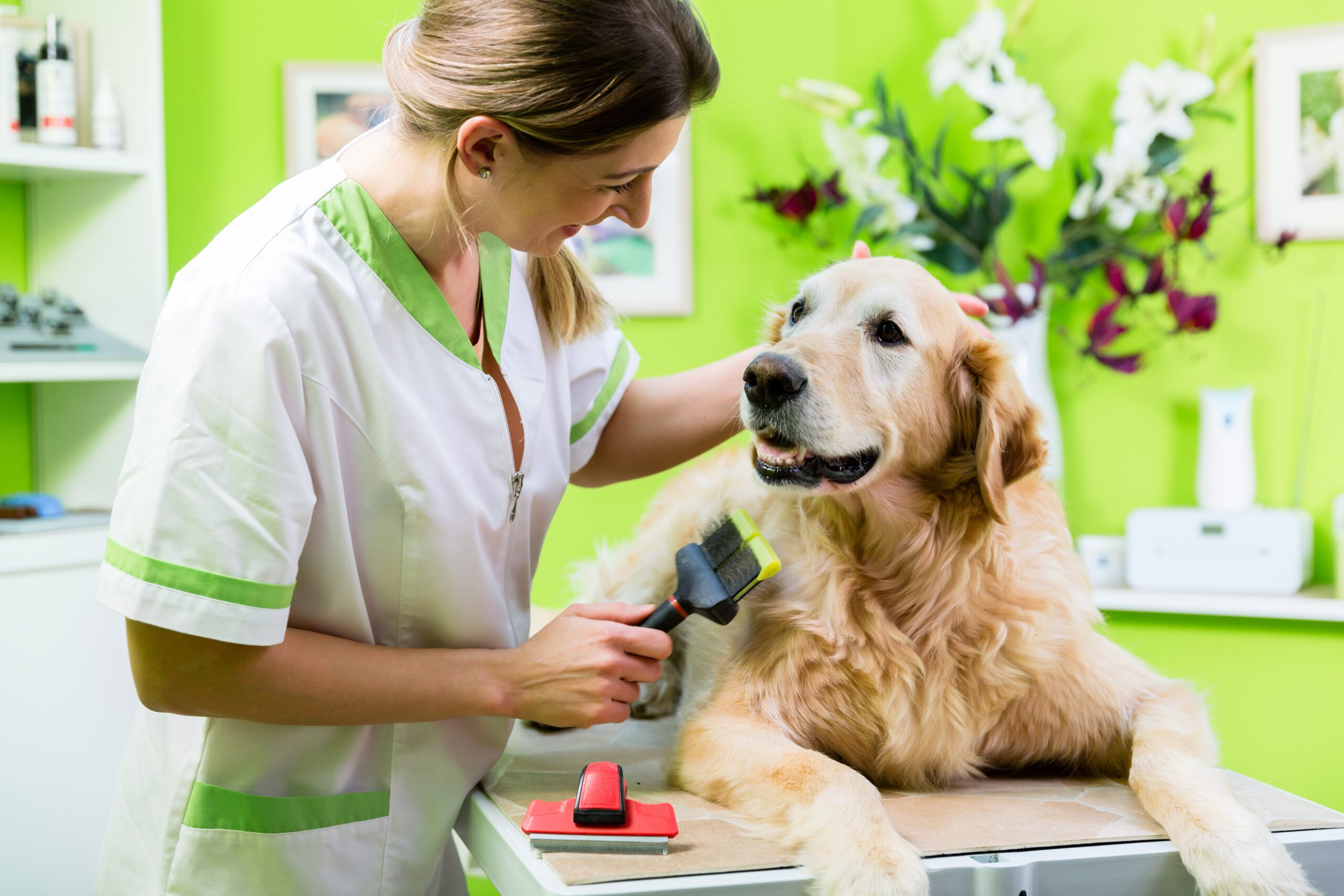 Dog Grooming Services
Our dog grooming services include:
Professional cuts
Breed specific cuts
Specialty baths using all-natural products
Nail trimming
Ear cleaning
And more…
If you have specific concerns about your dog's coat or skin, call or text us to see how we can help.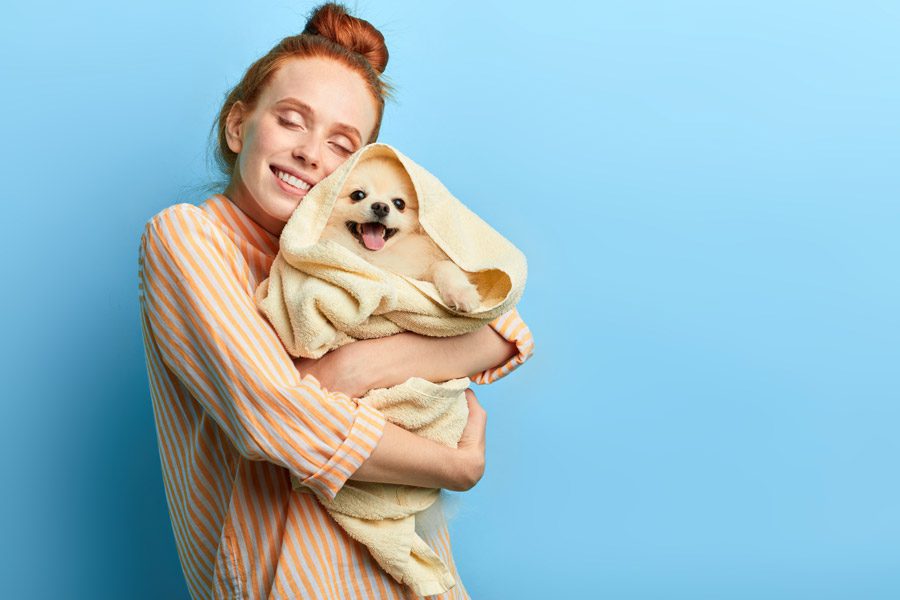 Dog Daycare Services
Our dog daycare services give you peace of mind while you're away. We offer great amenities such as:
Daily, weekly, and monthly dog care plans are available
Plenty of outdoor and indoor space for your dog to roam about in a free range environment
Special attention to your specific instructions for your pet's needs
While they're with us, we'll keep them as active or relaxed as they need to be.